How to top up my account?
1. To Top-Up Account balance click the 'Add Funds' on the TOP panel of the user portal when you log in.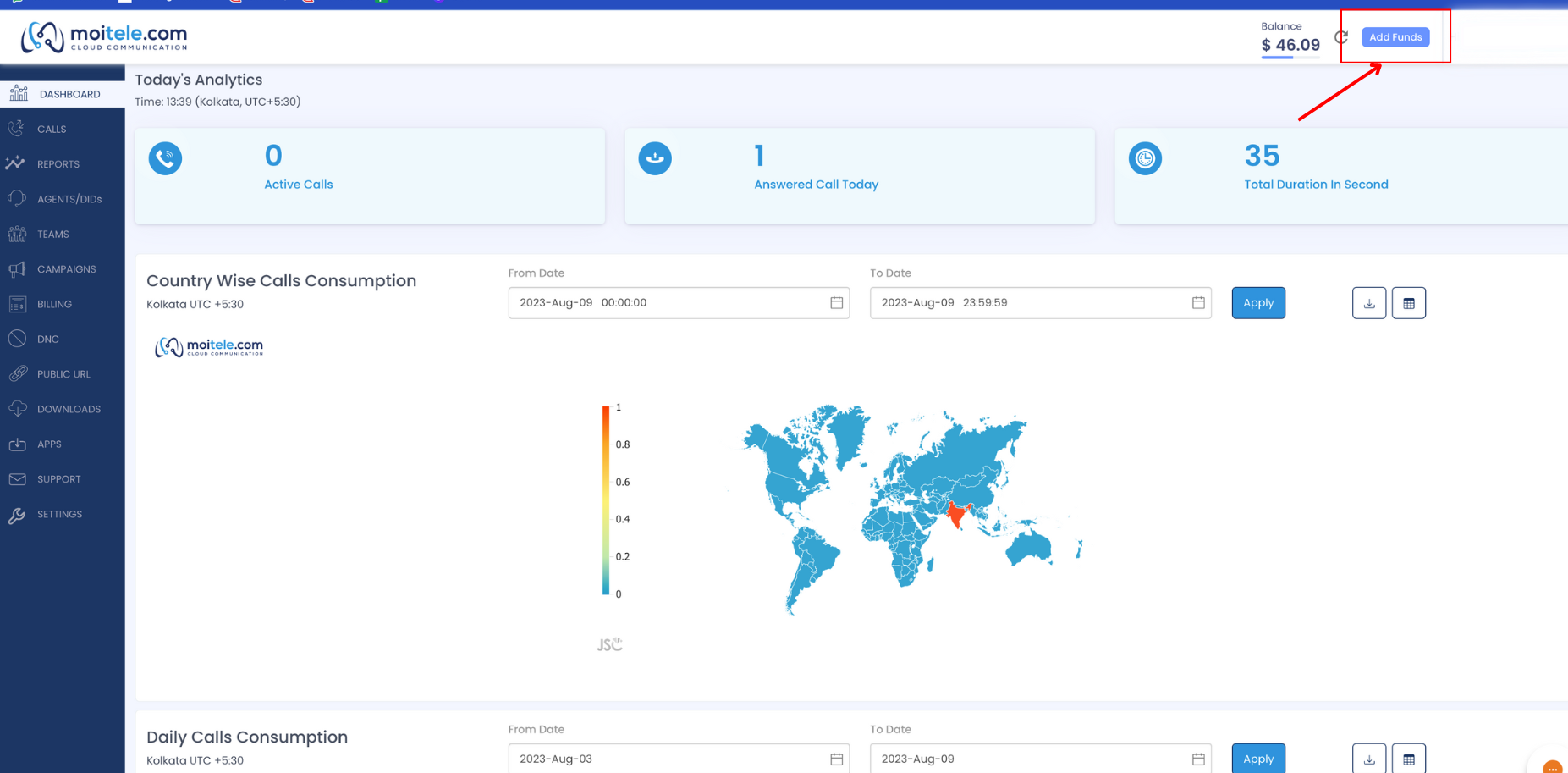 2. Select the amount to be added to your account.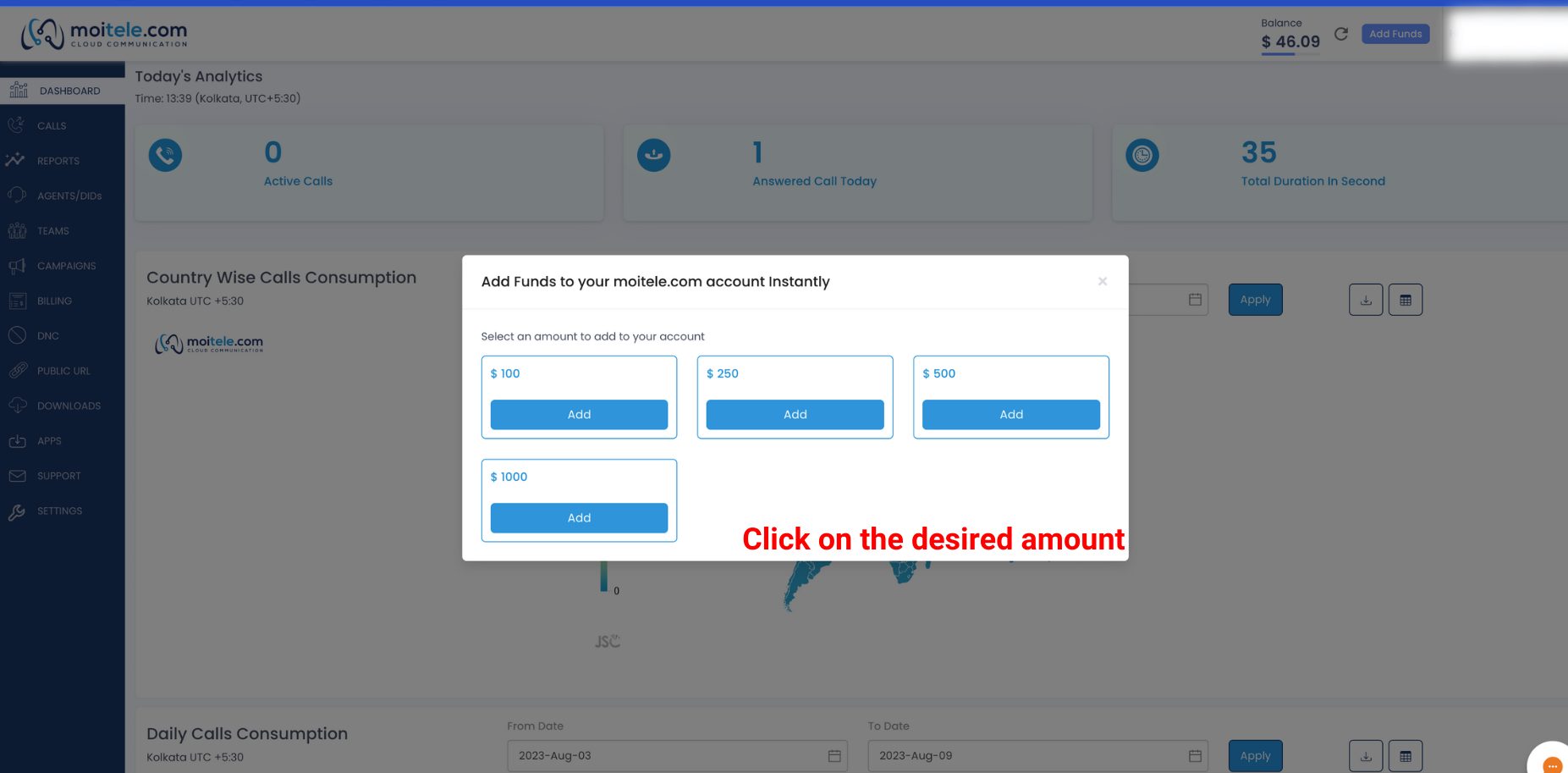 3. Enter the required information marker as (*).
4. Proceed to payment.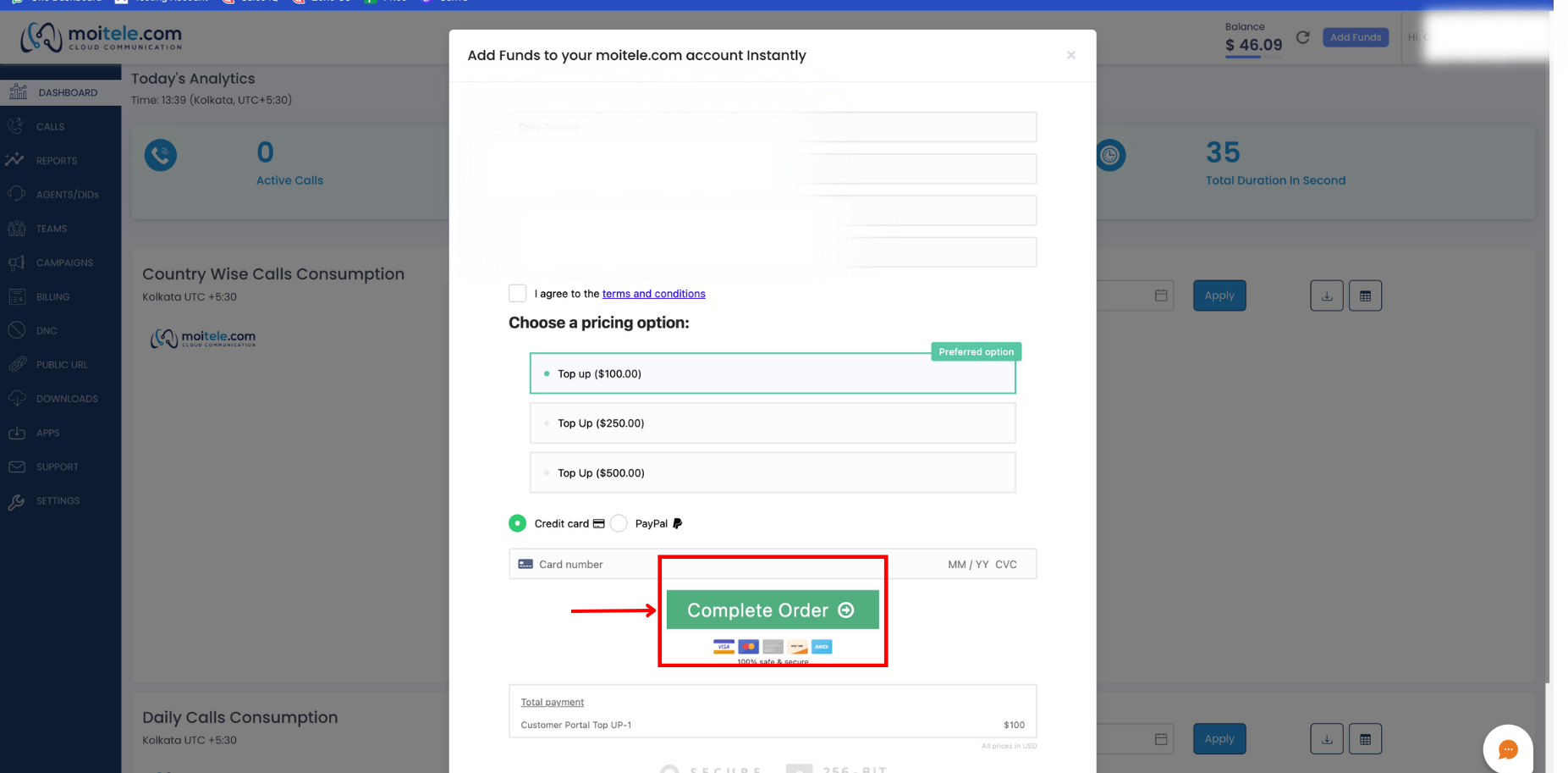 Related Articles

How can I manage Account Preferences?

Account preferences come in handy when you need to update important information such as Contact Information, Business Details, and Resetting your password. When you Login you will directed to the main page. To navigate to Account Preferences, click ...

What to do when your payment is not updated?

At Moitele, we have automated our payments made through Paypal and Credit card when paid using the links in our low balance email notifications or from our customer portal. This automation works smoothly for verified customers with history of at ...

How to add a blacklist number to the list?

1. Login to your admin account in the user portal 2. Go to DNC module 3. Click on blacklist 4. Click on the Add button 5. Create a black list name. 6. Assign the team 7. You can always add numbers in two ways. Attach a list of numbers in csv format ...

How to create a new account with Moitele?

Moitele offers SIP-Trunking/VoIP, premium business telephony, B2B lead generation platform, Cloud PBX and CRM integrations. Get the uninterrupted voice service by signing up with Moitele at https://app.moitele.com./ All you will need is a working ...

How to add/remove a call disposition in the call module?

Call Disposition in the Moitele User portal refers to the categorisation of leads generated from the outcome of an inbound or outbound call. Follow these steps to add call disposition to the calls. 1. Login to the admin account in the user portal. 2. ...