Where to find the call status codes in the calls page ?
Our 'Calls' section gives comprehensive information about call history. This section provides you details of successful calls as well as failed calls. Along with call history, we also give call status (Answered/Busy/Failed/NoAnswer), we also provide you the reason in greater details with a status code. In case you face any issue with call connectivity, you may share the call status code with us. This will help resolve the issues faster. You can find the call status code in the call module in the user portal.

Follow these steps to find the call status code.

1. Login to User Account

2. Go to Call Module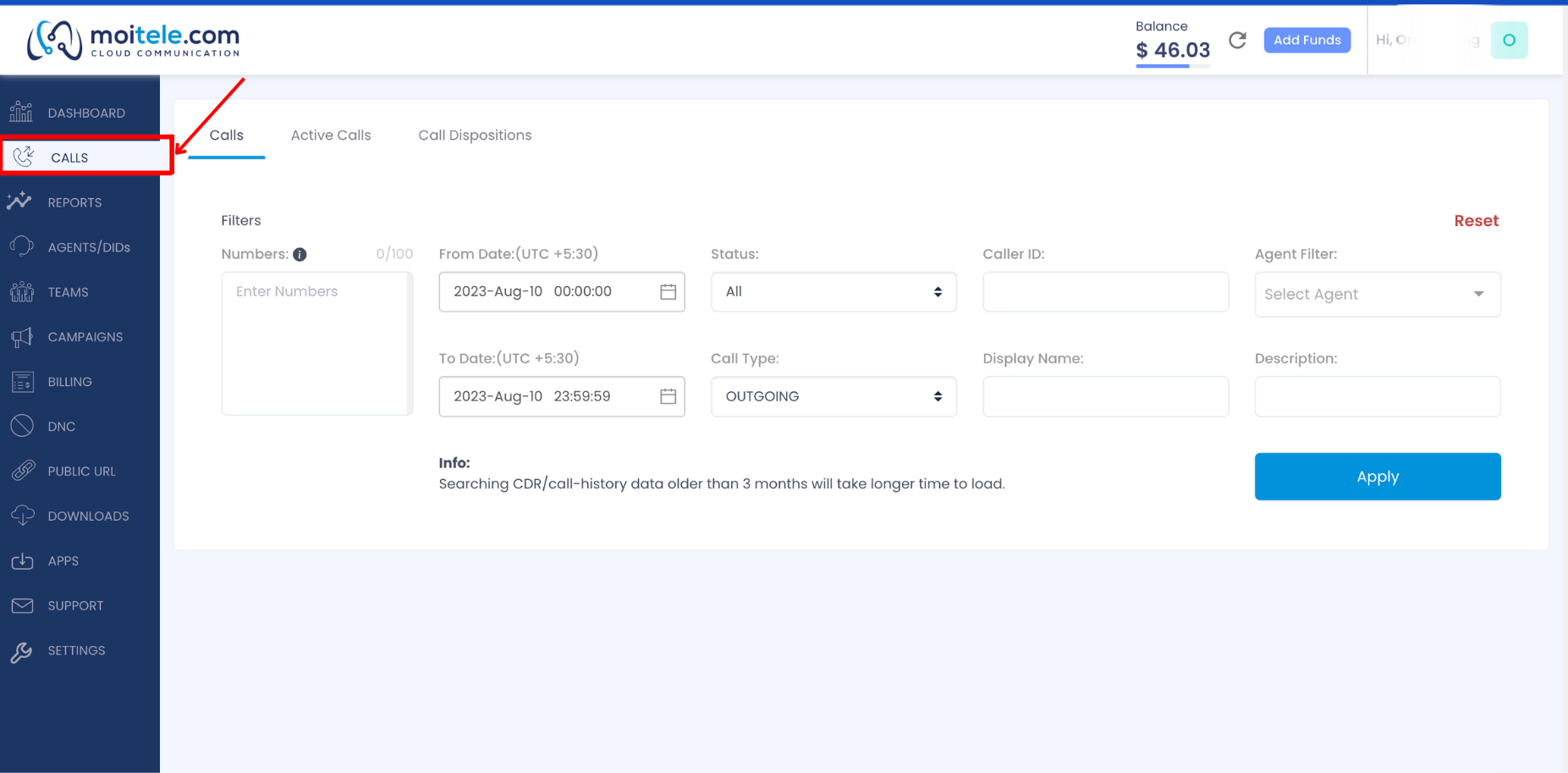 3. Under call module, click on 'Call' tab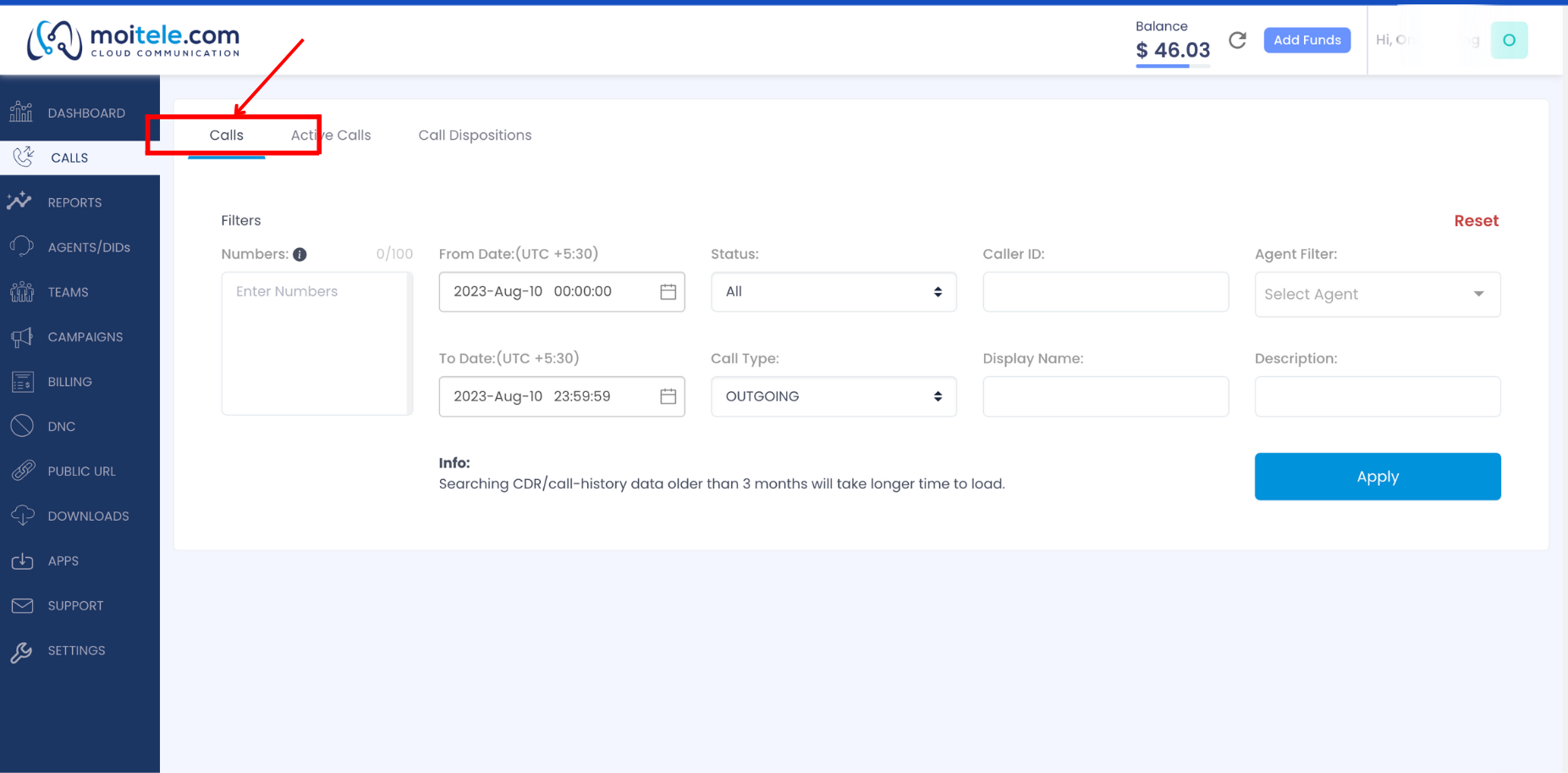 4. Enter the necessary needed information and click on submit button.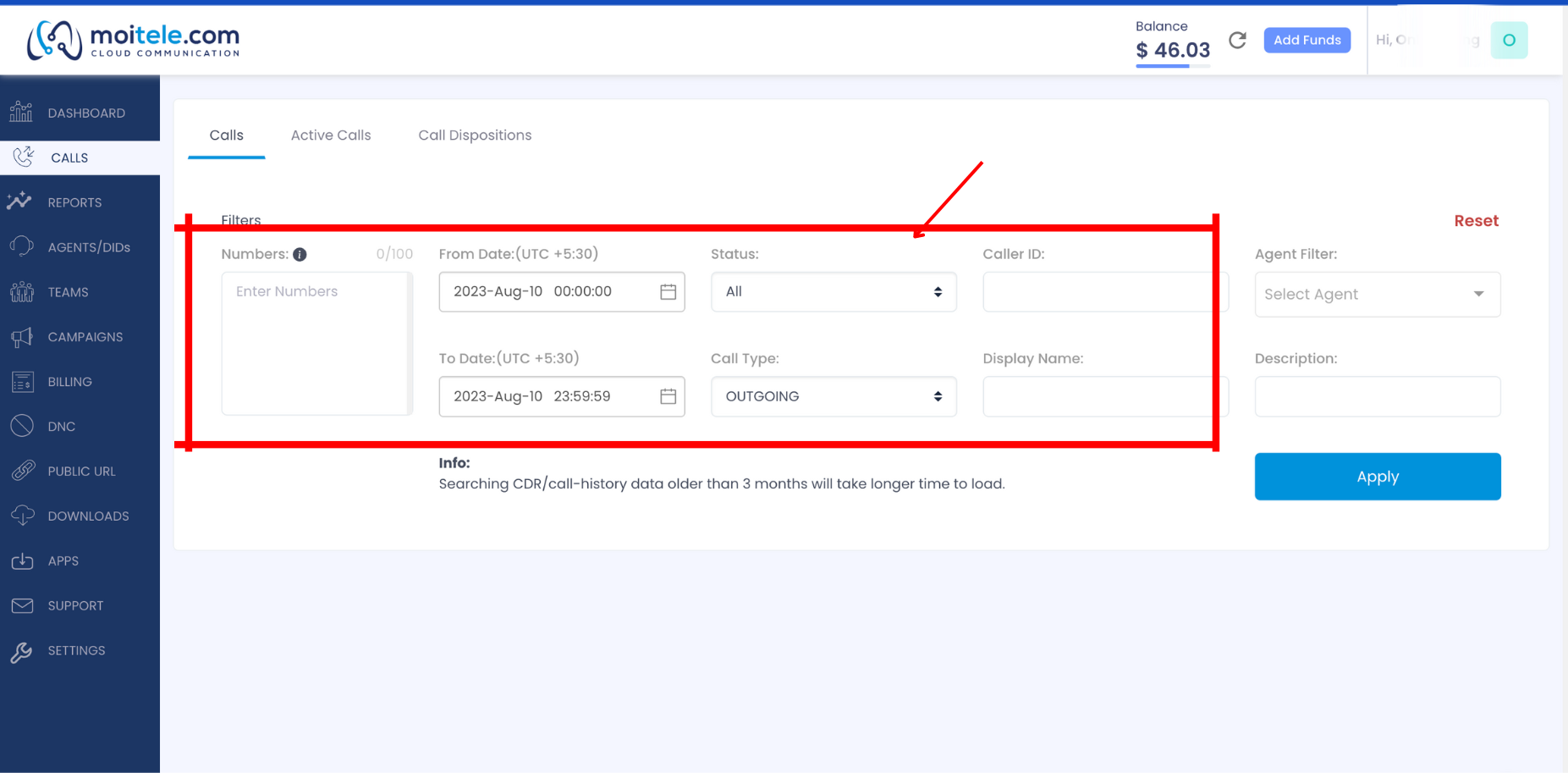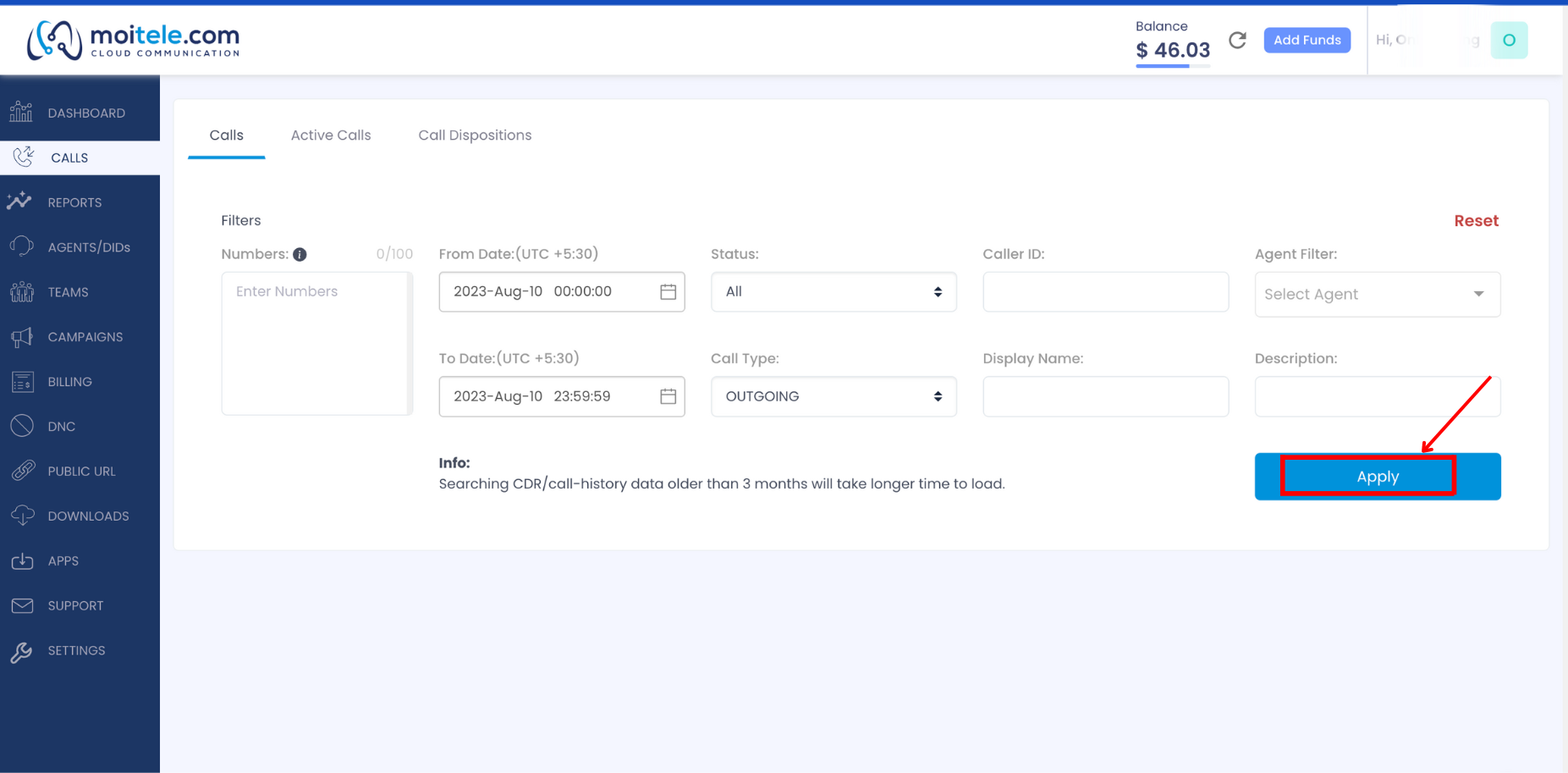 5. You will be able to see the complete data of the call you want and will be able to find the call status with a column name "Status" with the status code.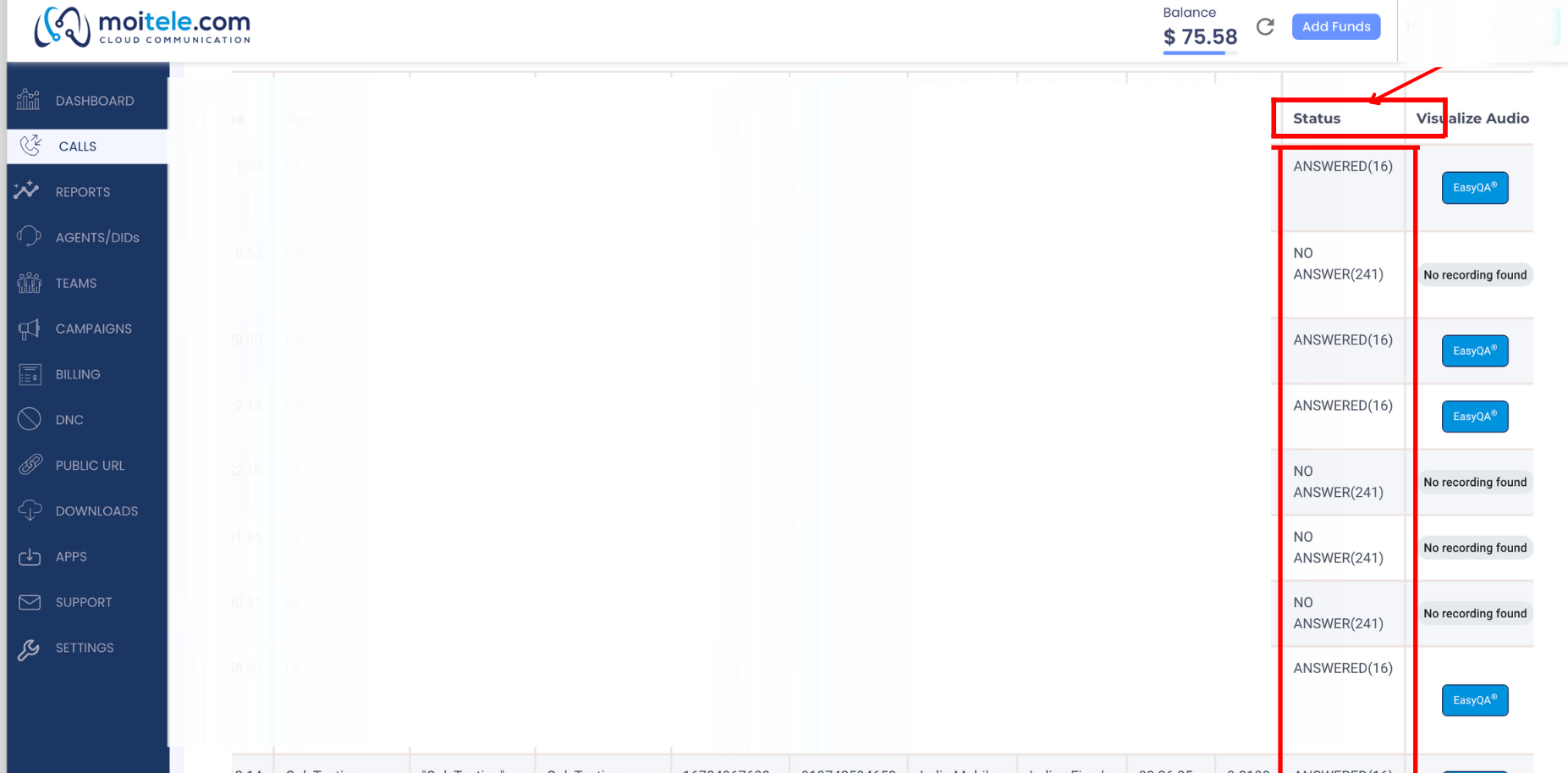 Read more about what each code stands for
HERE
!
Related Articles

What are call status codes?

Introduction In VOIP telephony every call has a status i.e.., Answered, Busy, No Answer or Failed. While it is pretty straightforward for calls with status 'Answered' or 'Busy', there could be various reasons for calls with status 'No Answer' and ...

Calls failed with code 19

Call status code 19 code indicates the phone network is rejecting the calls. Such numbers may not be connected for various reasons such as - Caller ID is marked as spam Temporary network issues Calls to specific network are not allowed

Calls failed with code 221

Call status code 221 indicates that agent/employee is making more number of calls than allowed. It could happen due to various reasons. For example - An employee is allowed to make only one call. His account is used by another agent at the same time. ...

Why do calls fail with 503 SIP code?

Calls fail for a variety of reasons. SIP codes give us insights into reason for call failure. 503 code indicates that the server is unable to complete the call. This could happen due to multiple reasons. Whenever a call fails with 503 code, we ...

Calls failed with code 1

Call hangup code 1 indicates that the number is likely not in use. This hangup code indicates that the number will not connect. You may raise a ticket with the details of numbers, date and time in case you are confident of the dialled number.