How to buy a caller id/DID/phone number from the Moitele User portal?
Log-in to your user account in the user portal.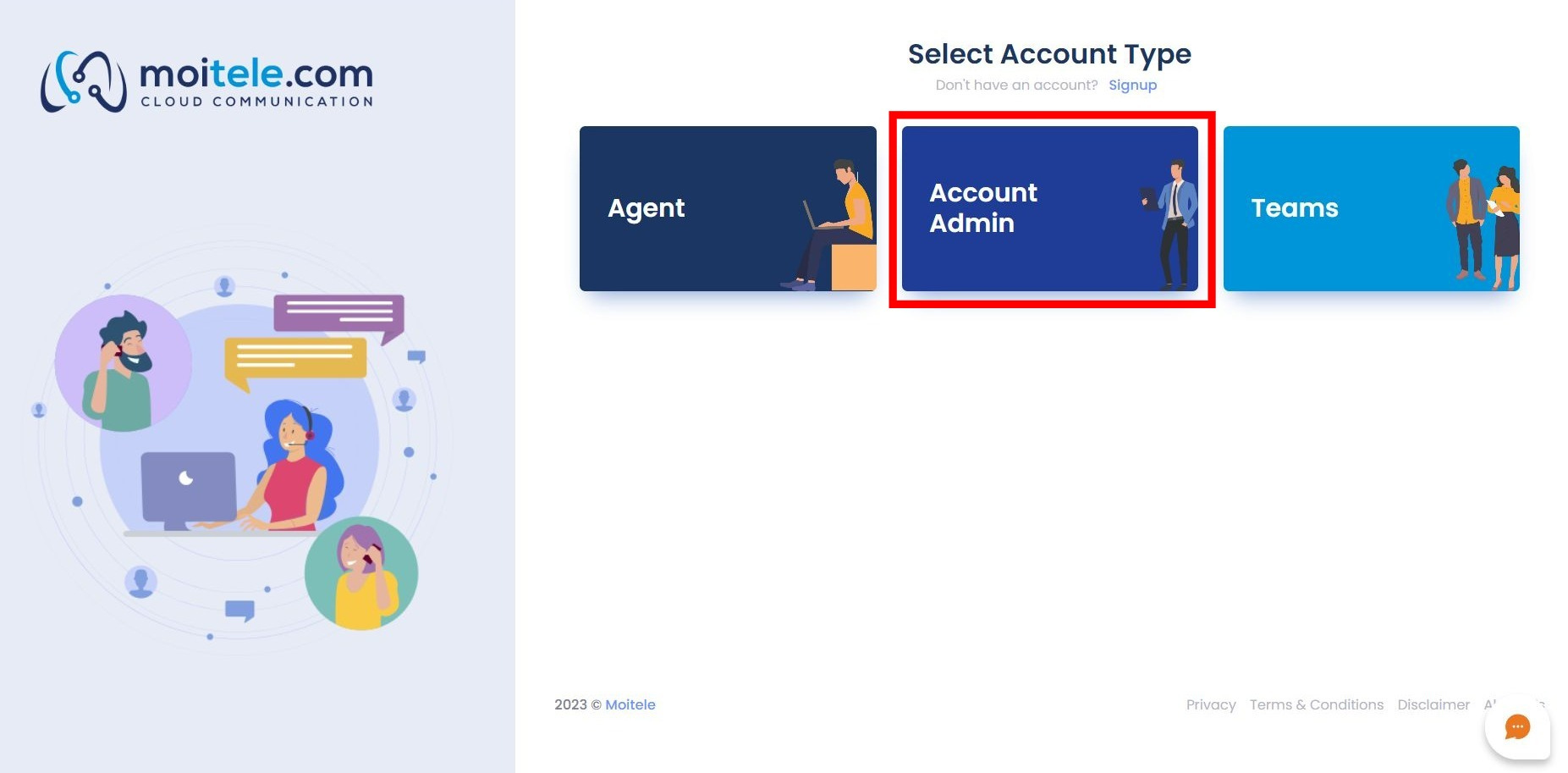 2.

Go to the Agent/DID module.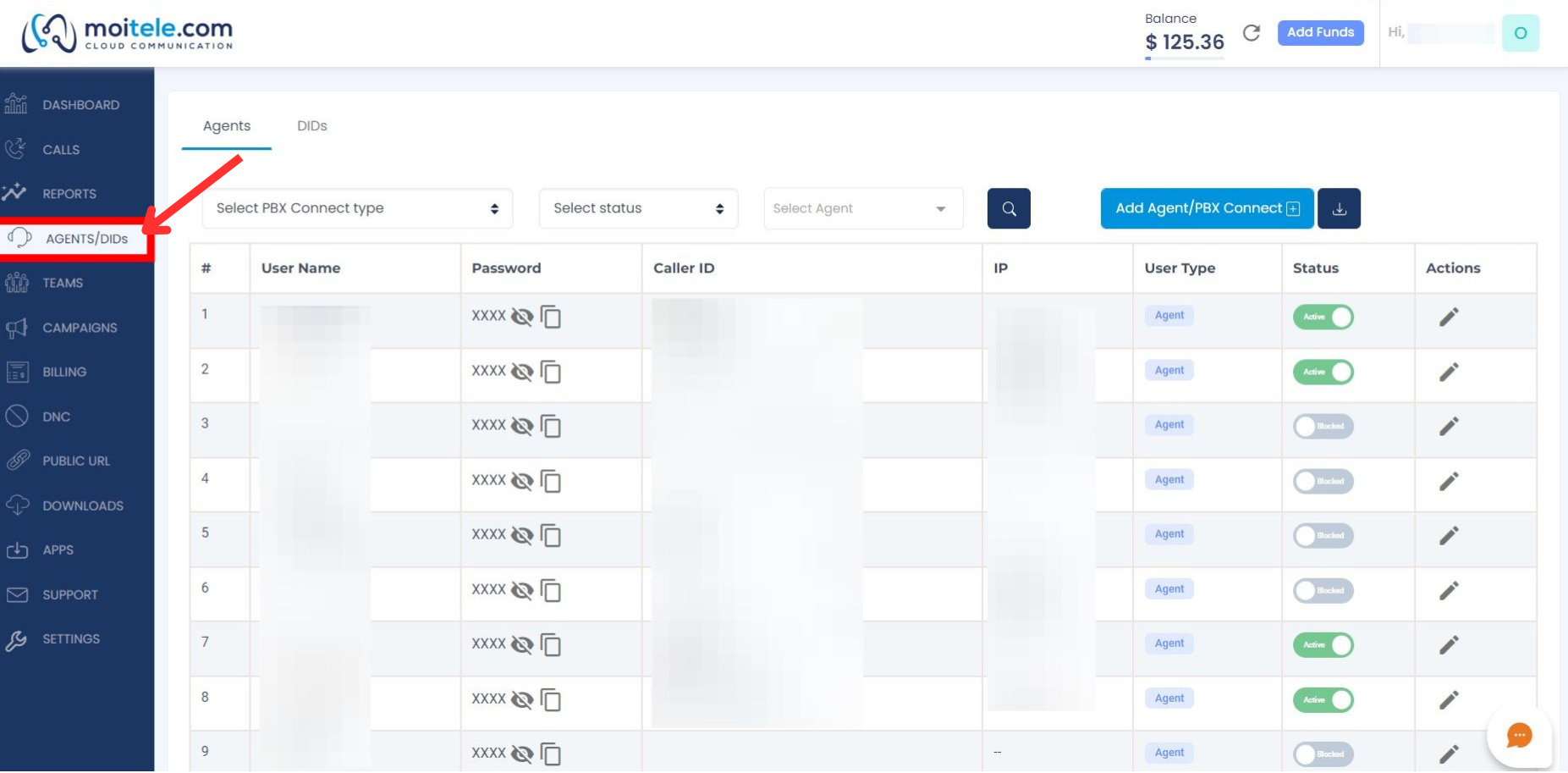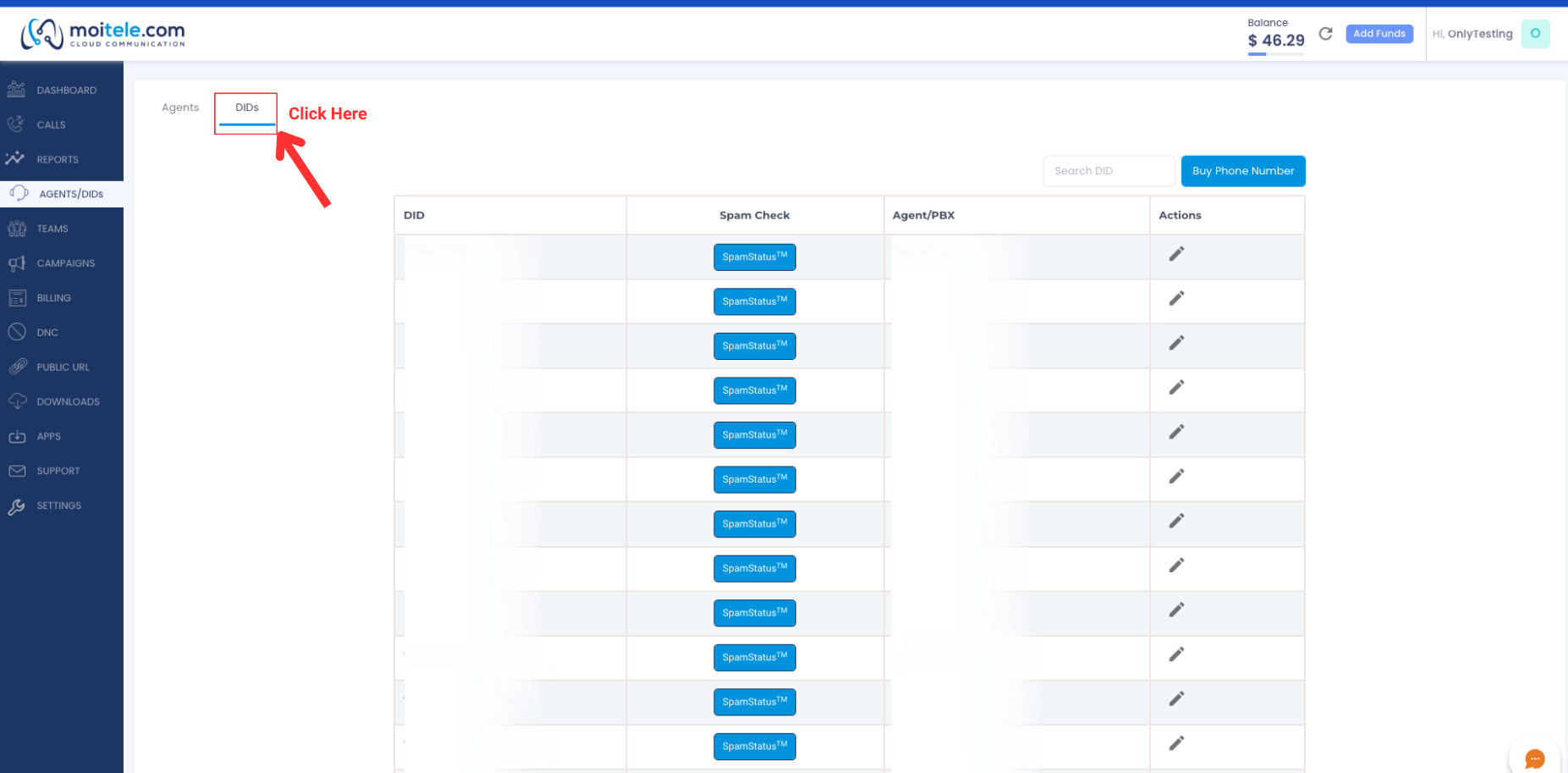 4.
Click on the Buy phone number button.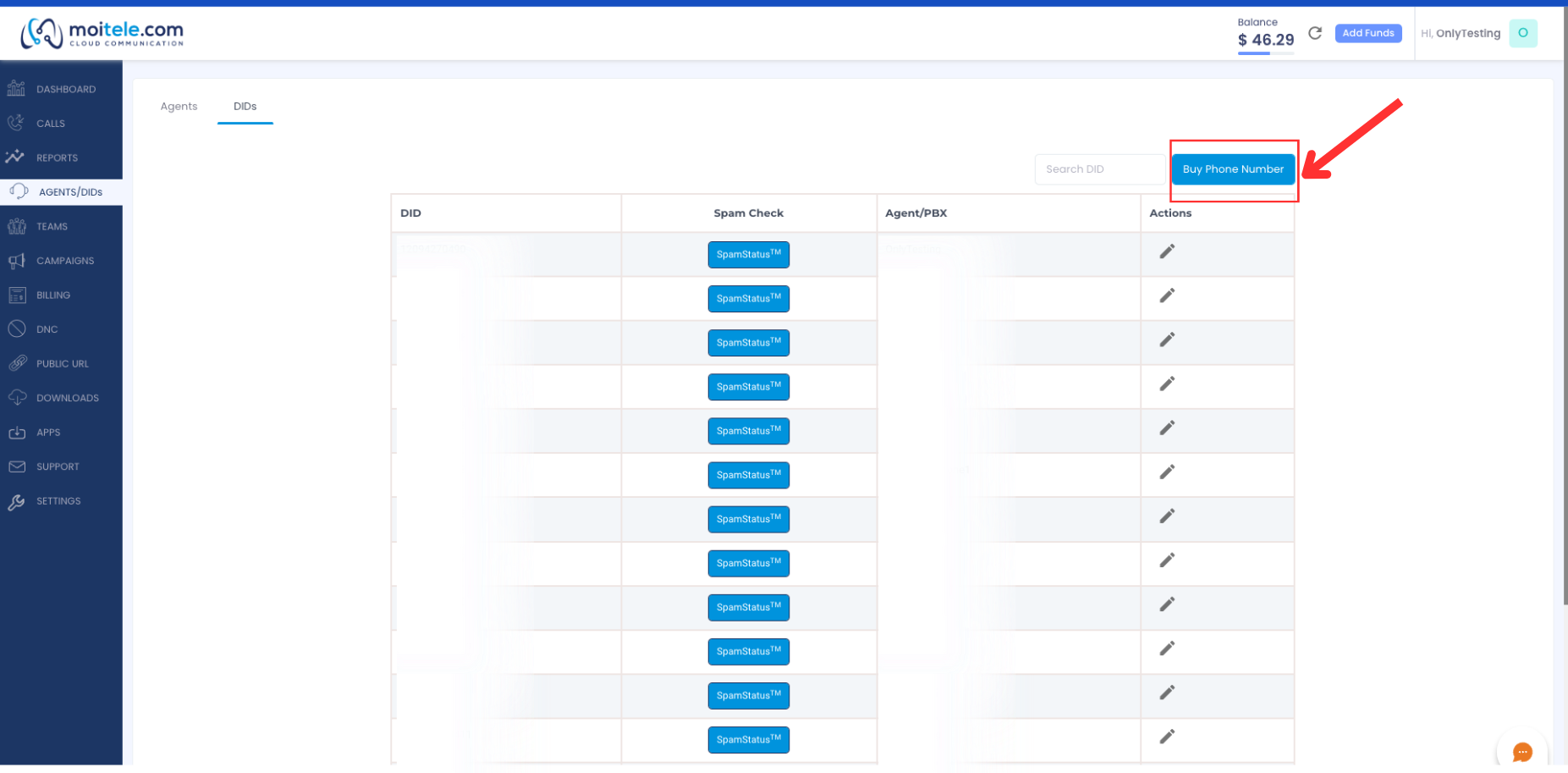 5. Select the respective country and state from the drop down list according to your requirement.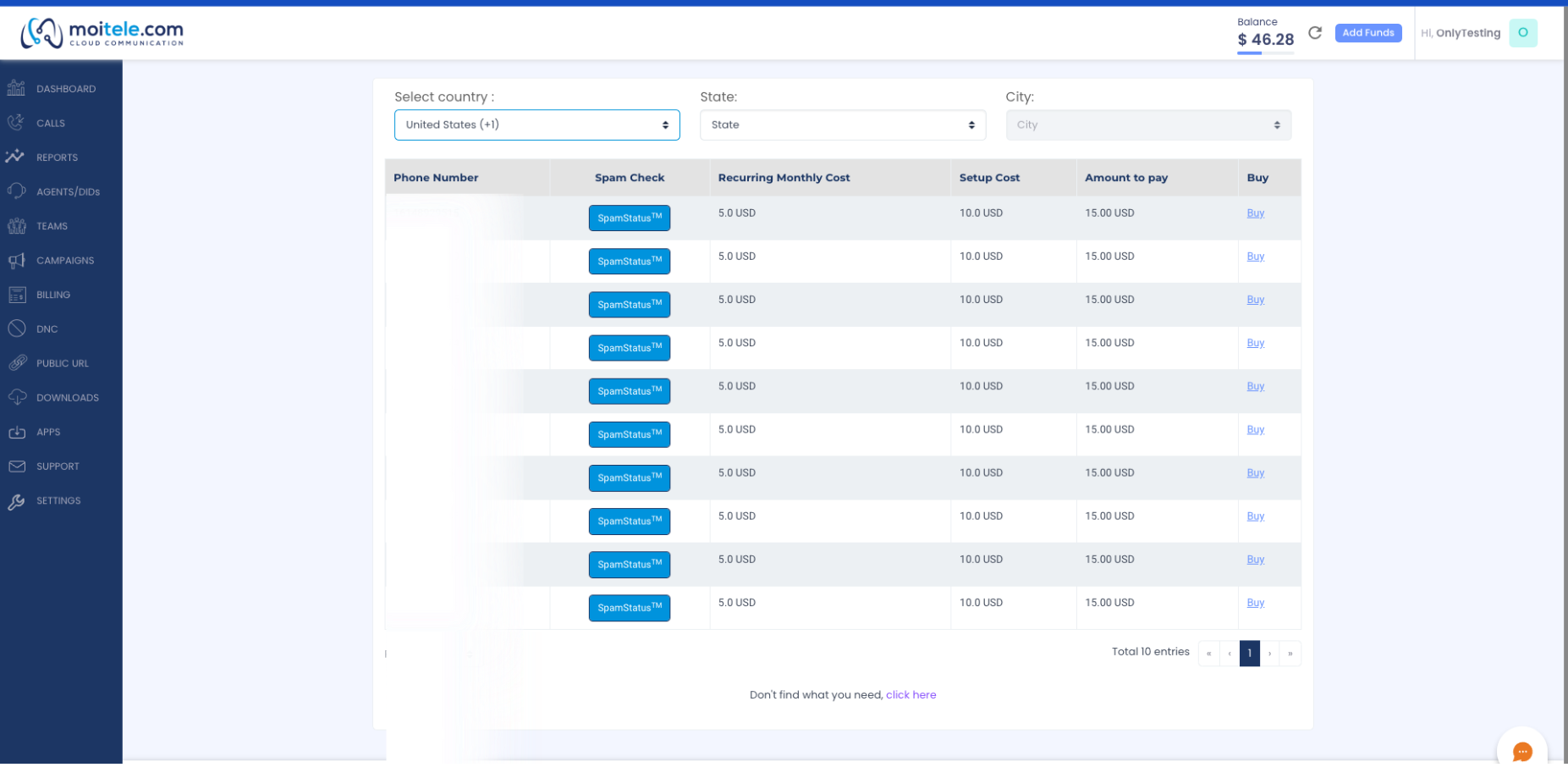 6. After selecting the respective country and state, look for the desired number that suits you.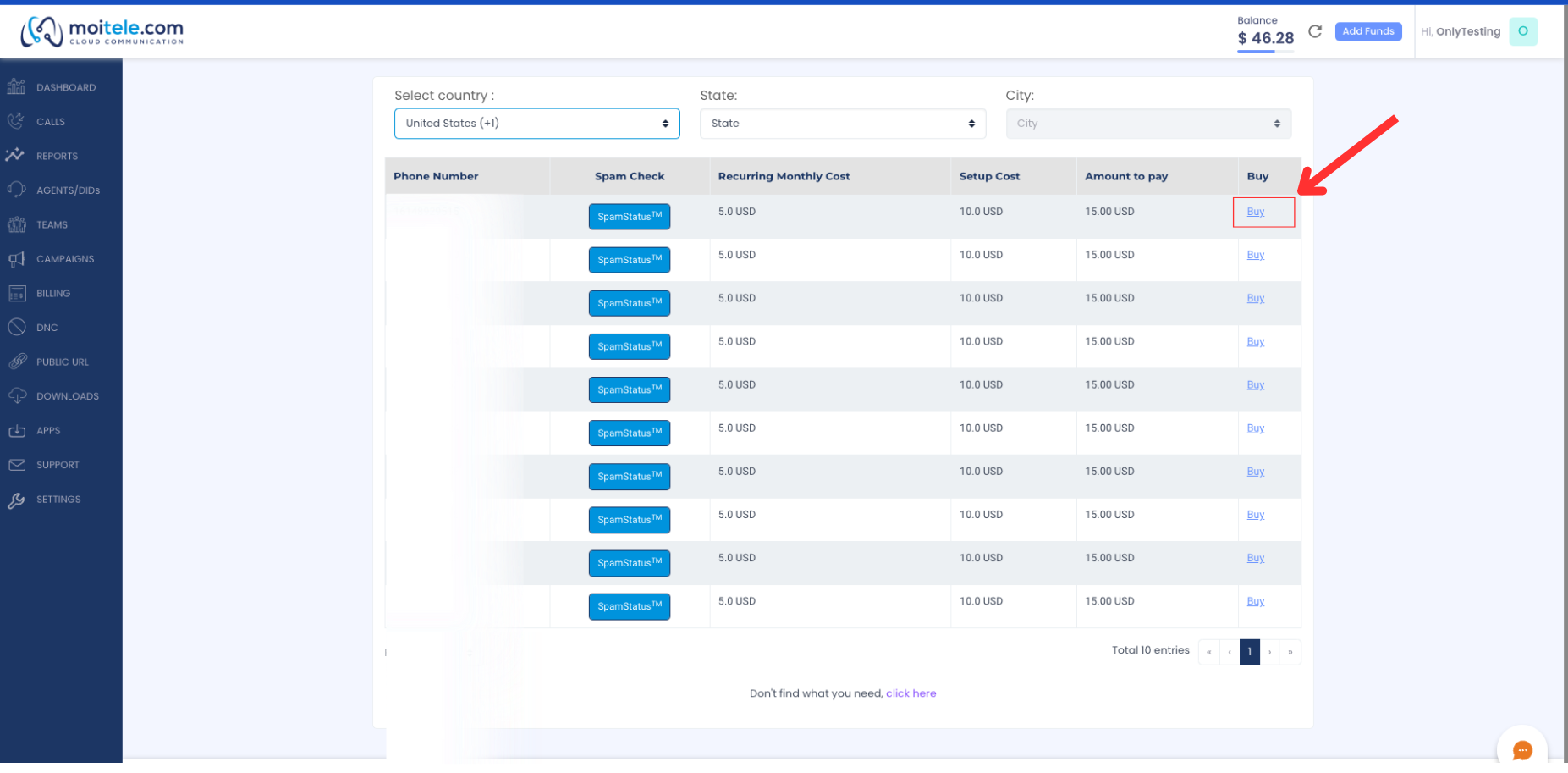 7. Once the number is confirmed, click on the 'Buy' button on the same row.
8. Your purchase will be processed once your account is checked for sufficient balance. A monthly subscription as well as a one time charge will be applied as displayed.
9. In case you do not have sufficient balance, you will be prompted to recharge your account.